Future illumination, product overview
All-In-One LED, SOLAR, SENSOR, StreetLight, Stand-Alone, Theft-proof. Latest Li-Ion Battery-technology. Retrofit or with designated pole.
Buy the products here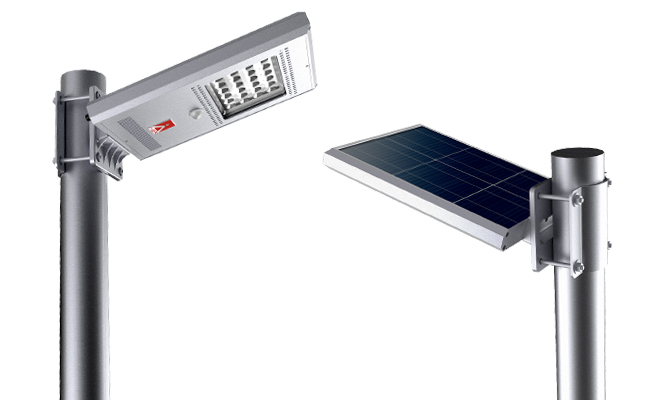 DGT strive to stay at the forefront of the technology frontier and are proud to be able to offer a wide range of Cutting Edge Technologies for holistic Green Energy project integration
For many years we have been using great resources on searching the market, to find the best technologies, to cover the needs of our clients, in a sustainable, technical, financial and social responsible way.
For example this Streetlight, combine the latest technology within, Solar, LED, Battery and Control.
Features
1. The creative reflector design can efficiently raise the lumen over 30%;
2. Easy installation,suitable a range of pole from 60mm to 90mm diameter;
3. Uses new-generation, high quality LiFePO4 batteries, and unique TWIN battery group arrangement to realize the goal of 8-10 years' maintenance free;
4. The unique design of thief proof , common tools can not remove it, 0 stealing after installation.

Contact Us to start the process danishgreentech.com/index.php/funding


This email address is being protected from spambots. You need JavaScript enabled to view it.

Or call Us on +1954 780 8555
Let Us get Your

Green project

up and running !
Partner with DGT TODAY !
Caribbean - United States - Latin america - Scandinavia - Mexico