Time is now , Vaillant leads the way into the future
We live in a world where sustainability and efficiency become more and more important. Precisely for this reason, Vaillant has developed Green iQ heating solutions that provide the optimum and offer maximum smart technology and comfort while significantly reducing CO2 emissions and heating costs.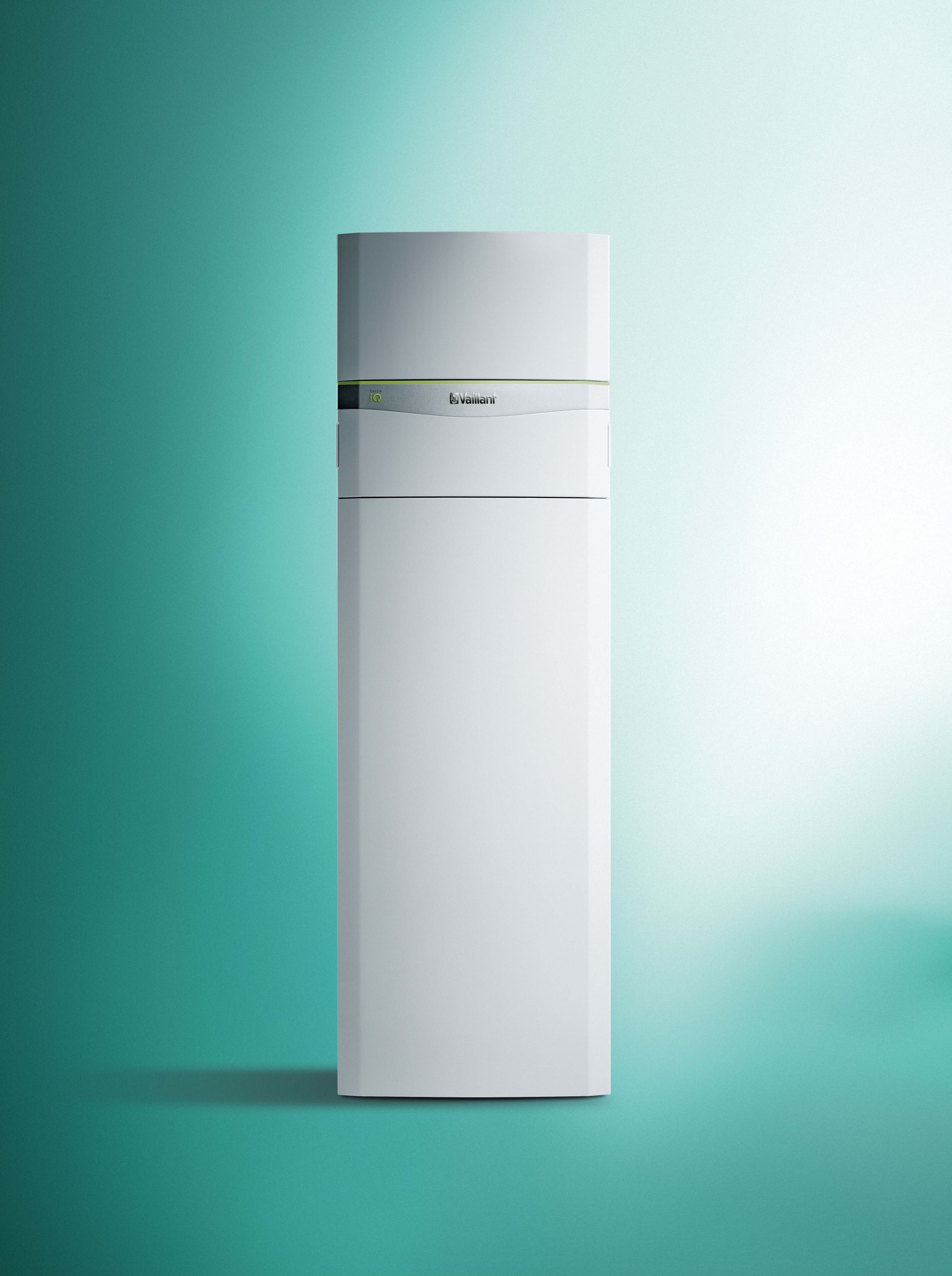 The Green iQ heat pumps, in combination with the intelligent multiMATIC 700 controller, respectively receive energy labels A ++ and A +++, and already live up to the new requirements for from 2019, when they automatically receive energy label A +++. With Scop up to 5.54 and annual energy efficiency up to 214%

Future-proof investment
Green iQ products are designed today to incorporate tomorrow's technology. Because Vaillant thinks ahead.

Your choice of heatsource; Soil, water, air, -the flexible brine split technology can be operated with all heat-sources.

Even the integration of photovoltaic, is possible.

The installation can be completed without a refrigeration license.

Simplyintelligent-the multiMatiC is the remote control for all connected Vaillant system components. It is easy to set up, and intuitive to use, thanks to the familiar menu prompting wizard. Existing systems can be easily extended if necessary. Even the integration of photovoltaic is possible.

The newly developed VR 900 internet communication interface enables you and your customers to have worldwide access to the heating system as well as remote diagnosis via profiDIALOG during servicing. Adjusting the room temperature and profiles of the multiMATIC system control is child's play using the free app.

With the newly developed high-efficiency refrigeration circuit, the flexoTHERM/COMPACT exclusive meet the requirements for the highest energy efficiency class A++; in a system even A+++. The enhanced vapour injection (EVI) and electronic expansion valves enable a flow temperature of up to 65 °C, even in winter. And in the summer, your customers can cool their homes.
Photovoltaics and heat pumps from Vaillant
Using self-produced solar power rather than supplying the public electricity grid is becoming more important. Currently there are hardly any affordable high-performance energy storage options. It may therefore be worthwhile to use the generated electricity directly by operating a heat pump from Vaillant. A heat pump considerably reduces the consumption of fossil fuels and CO2 emissions. Talk to your local Vaillant expert for advice about this subject.
Heat pump systems with energy label up to A +++
In systems with Vaillant the intelligent universal control multiMATIC 700, the flexoTHERM and flexoCOMPACT exclusive heat pumps achieve energy labels up to A +++.
Intelligent heating with eRELAX, multiMATIC 700 and ambiSENSE
The perfect room temperature, effortlessly: eRELAX
If your customers want easy control of their eBUS-capable gas heating system via app, our eRELAX offers a simple solution. The weather compensator is connected to the internet by wi-fi, and adjusts the system to the optimal room temperature on the basis of current digital weather data. Both space and water heating can be conveniently regulated by means of separate timer programmes via the eRELAX app.
flexoTHERM exclusive ground or air to water solo heat pump with performance of 5, 8, 11, 15 or 19 kW

flexoCOMPACT exclusive soil or air to water heat pump with integrated hot water tank of 171 liters and performance of 5, 8 or 11kW with split-mounting (divisible) for easy installation

For air to water heat pump installations, the almost silent aroCOLLECT outdoor unit is installed

Built-in 9 kW electric heater

Weather compensating control with graphical display

Scroll compressor with special EVI technology and 10 year factory warranty

Heat exchanger in stainless steel - long service life

Maximum flow temperature 65 ° C

Sound Safe system = Low sound level via sound-insulated frame module and sound-damping base plate

Built-in 3-way valve for hot water priority

Built-in electronic soft starter

Fits into Danish homes with small built-in dimensions of only: H: 1.800 / 1.183, B: 595 and D: 650 mm

With the internet communication module VR 920 (purchase) the system can be controlled with the mobile via the App

Energy label up to A +++ in system with multiMATIC 700 control (purchase)

Here you can read more about flexoTHERM exclusive and flexoCOMPACT exclusive.